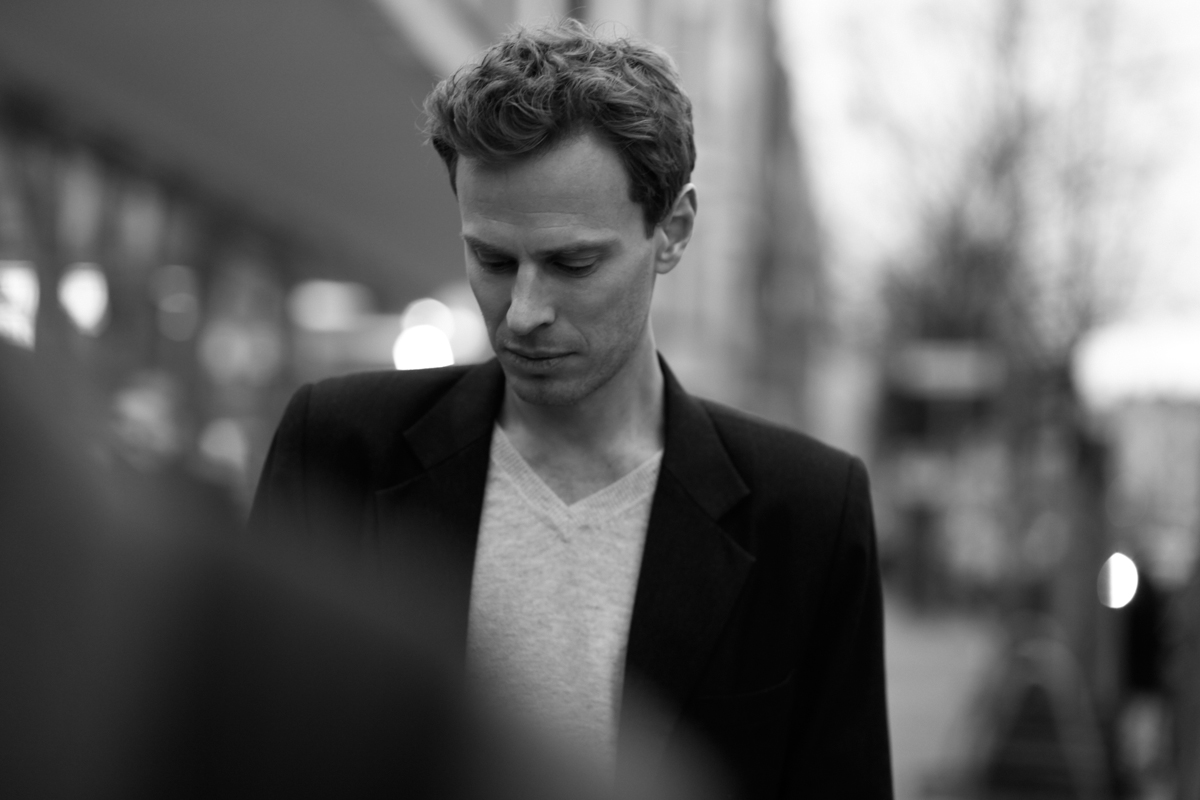 Karl Andersson is a Swedish anthropologist and filmmaker, with a background as a journalist at newspapers and magazines in Sweden, and as an artist and independent publisher in Berlin, Germany. You can follow him on Youtube. (Photo by Sabrina Theissen.)
The Boy as an ideal
The Boy as an ideal is what I explore as an anthropologist, artist, editor, and filmmaker.
Politics
My explorations of the Boy started in sexual politics, where the Boy as an object of male homosexual desire had been hotly debated. More than other controversial expressions of male homosexuality, such as promiscuity, femininity or a leather fetish, male attraction to boys seemed to capture the conflict between assimilationist and radical approaches to activism. My first self-published journal Destroyer (2006–10) was an attempt to understand this conflict on both an historical and a personal level. Despite a print run of only 1,000 copies, Destroyer made an impact in mainstream and LGBTQ media worldwide. In academia, the discussion around Destroyer was seen as an example of how norms were negotiated within a (sub)culture, as in the Gender Studies student thesis The Beautiful Boy, The Destroyer (Reb Kerstinsdotter, Stockholm University, 2008). A PhD thesis similarly argued that:
The tension along the culturally determined barrier between "good" and "bad" sexual expressions is demonstrated in the scandal of Destroyer magazine and the outrage it sparked within gay rights debates.
—Timothy Warburton, From AIDS to Assimilation: Male Homosexuality in Swedish Literature 1968–2013 (University of Washington, 2014)
My book Gay Man's Worst Friend: The Story of Destroyer Magazine (Entartetes Leben, 2011) documents the project from beginning to end: the philosophy and politics behind it, the gritty reality of independent publishing, and, not least, the reactions it caused and what they say about the LGBT discourse in the 21st century. The book was favourably reviewed in LGBTQ press throughout Europe, as well as in mainstream newspapers in Sweden.
What this slender book does is chart the magazine's history and backlash, presenting a calm rational response to the hysterical screams of paedophilia. It is, on the whole, quite convincing.
—Gay Times, UK
Several LGBTQ magazines noted the importance of the Destroyer project in pushing the queer community towards a long overdue self-reflection, where core concepts such as "pride" and "shame" were reconsidered.
Andersson presents an overload of material for serious reflection on the direction of the gay community of today.
—Gay News, Netherlands
A piece of contemporary LGBTQ history, Destroyer has been included in the archives of Schwules Museum Berlin.
Karl Andersson discontinued his fanzine after 10 issues. Not only because he had seen it as a temporary project from the start, but also because copycats had appeared, in the fanzine and magazine shelves as well as on the internet. Most of them not as provocative as him, but at the same time unimaginable without the boundary transgressions of Destroyer.
—Gaybooks.de
Despite having been discontinued in 2010, Destroyer continues to cause reactions, something I see as proof of the magazine's power to produce various performances from the people confronted by it.
It is important to see what is invisible to others.
—Robert Frank, U.S. Camera, 1958
Art
Having exhausted the affordances of sexual politics, I turned to art. Breaking Boy News (2011–14) was an art project in three parts: A tabloid newspaper, a one-shot magazine, and a news website. Featuring young boys in the role of perpetrators, Breaking Boy News took the idea behind the title Destroyer to the next level. Breaking Boy News was printed at a real newspaper press in Berlin, and shared aesthetics with other European redtop tabloids.
It's not technically child porn, but it is really fucked up.
Vice, UK
Breaking Boy News was relational art, in which the reaction of the observer is an integral part of the artwork. I collected all reactions and published them in the book Breaking Boy News: The Art Project (Entartetes Leben, 2014). When trying to understand the reactions, I found it useful to connect them to the historical notion of "entartete kunst", or "degenerate art", that is, the idea that some art is morally reprehensible and should be banned.
In 2015, all Breaking Boy News publications were exhibited at Galerie Isabella Bortolozzi in Berlin, in a group show curated by Ed Atkins and James Richards, who was nominated for the Turner Prize.
I argue that the Boy is humanity's most important figure, and that this can be seen in how societies throughout the ages have related to the Boy as an ideal. I further argue that while some societies have worshipped the Boy openly, other societies love him in subtler ways, and this includes getting upset when someone desecrates the image of the Boy, which is holy and must be protected. The reactions to Breaking Boy News (and other projects of mine) well illustrate this tendency, and therefore support my theory of the Boy as a godlike figure of utmost importance for all societies.
To burn always with this hard gemlike flame, to maintain this ecstasy, is success in life.
—Walter Pater, The Renaissance: Studies in Art and Poetry, 1873
Anthropology
My last publication The Lover: Journal of Sexual Politics, History and Culture (2015–17) was categorised by the German National Library as "anthropology". Feeling that my independent publishing had run its course, and wanting to take my explorations further and deeper than journalism could offer, I applied to a two-year MA programme in Visual and Media Anthropology. Academia turned out to be a perfect fit for me, and I graduated in 2020 with top marks. My graduation film Unreal Boys has been selected by numerous ethnographic and regular film festivals, and won the award for Best Student Film at the Society for Visual Anthropology Film and Media Festival 2021.
Shota research
The topic for my research is shota, a genre of Japanese comics that feature boy characters in a cute or erotic way. In my view, shota epitomises the Boy as an ideal: The drawn boy characters are deformed to enhance the characteristics that make them boys. Nowhere is the Boy as an ideal so clearly expressed as in shota, which thereby can be seen as one key to understand how we think about this ideal.
The main finding of my MA research was that some men who self-identified as "gay" used shota to relive a "happier version" of their pasts, which might have been plagued by bullying or boredom. For these readers, shota was a tool for self-help and healing, a finding that contrasts sharply to common assumptions about shota fans. But shota has a diverse fanbase of readers and creators, and it seems to be read in many different ways, although little is known about this, since research is lacking. I therefore continued my shota research on PhD level, with the goal to deepen my understanding of how people engage with shota.
After finishing my research training during the first year of the PhD (2021–22), I spent half a year conducting fieldwork among shota fans in Japan (2023). This included recruiting research participants, distributing questionnaires, conducting interviews, filming some participants, and, not least, actively participating in the shota culture by creating my own comic and selling it at one of the events that are central to the culture.
Having successfully completed the data collection phase of my research, I will now (autumn 2023) start engaging with and analysing these data. I plan to publish my results in a book.
The masturbation article
Since most of my research participants said that they masturbated while reading shota, I thought I ought to do the same (in a jurisdiction that would allow that) in order to get a fuller understanding of what my research participants were describing. I wrote a paper about this for a course in queer autoethnography, and submitted it to a journal for qualitative research. The paper was praised by everyone involved in the publishing process (course convenor, journal editor, peer reviewers, supervisor) for its innovative approach, and its academic merit has subsequently been asserted by scholars.
Andersson makes a genuine, original methodological contribution to this literature that could potentially be applied to a wide variety of other media forms and genres. I consider this aspect of his article quite impressive.
—Casey Brienza, The Masturbation Article Affair: Japanese Manga, Scholarly Publishing, and the Twenty‐First Century Politics of Censorship, in Publishing Research Quarterly, 2022.
After the article went viral and I was shamed in British tabloids, my university decided to halt my research. I therefore conduct my research independently now, without university affiliation or funding.
Status
During fieldwork in Japan, I collected over 100 questionnaires, recorded about 50 hours of interviews, and shot over one terabyte of rare footage. I am currently (autumn 2023) engaging with these data, with the goal to publish my findings in a book.
Collaboration
If you are interested in my research, don't hesitate to get in touch. I want to connect with interesting individuals and institutions who value original research. CV and references available on request.
Contact
karl.andersson AT fu-berlin.de
If you don't like it, you can go to hell.
—Francis Picabia and Ballets Suédois, 1920